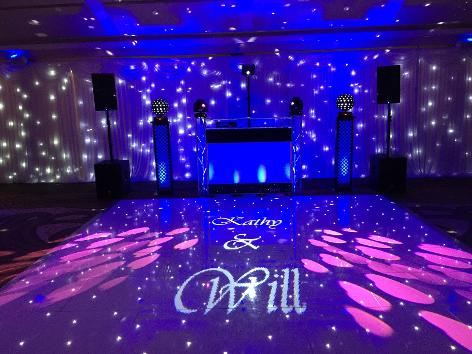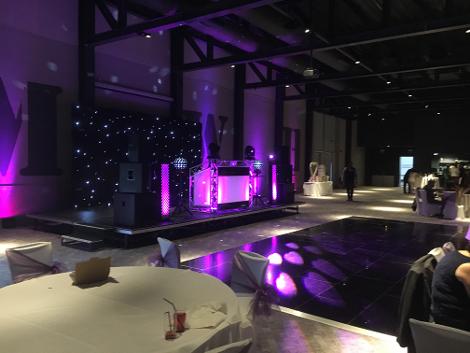 We provide only top quality and experienced Wedding DJ's.

All our DJs knows the format of Weddings, understands the stress this brings to the bride and groom. Your DJ is a key part to your evening entertainment from the first dance announcement through to the end of the night. Our Weddind DJs will read the audience, knowing when to play a song at the right time, keeping the dance floor alive. We will contact you to discuss your first dance, and any other specific music requests you want on the day.
All Disco bookings come with a written confirmation and usually a £100 deposit is required to secure the booking date.
Each DJs set up will vary from the lighting set up, but this does not compromise on the DJ's experience
We can also provide mood lighting, which we will set up in the right place to ensure the lights maximise the mood and give the right ambience and feel. Wedding Disco prices start from £250 which will cover you for up to 4 hours of DJ time with a standard lighting set up, you can get a 6 hour slot for a price of £300 we have various wedding pricing deals which incorporate mood-lighting from £350 for the evening (Price will vary depending on the hours, early set up time etc. please check what offers we have and your budget. You will find majority of hotels the DJ comes with the package of your wedding, but you very rarely get to meet the DJ and a lot of the time an agency will have the contract with the venue and they will send on occasions in-experienced DJs. You do not have to choose the Hotel DJ, and in most cases the price will range from £400 - £500 for most hotels. We will give you a realistic price for a Pro DJ Quality equipment and more importantly an experienced DJ who is there for you and 6our guests.
The Picture shown above is our Premium Wedding Package with computer controlled lighting, moving head lighting and we can even have your name projected on the floor - looks very impressive. Our Premium Package includes up-lighting around the room for only £400. This set up and experienced DJ will give you the confidence and re-assurance you are getting a Pro Wedding DJ with top of range equipment and more importantly a DJ who is dedicated to Weddings and can act as toastmaster, know what music to play, and have a range of music which will cater for your Nan & Grandad to the latest dance tune by Calvin Harris, Avicii etc. Why not add a black starcloth behind the disco set up for an extra £100 with the premium package.
Each of our DJ set ups will vary, but we use industry standard equipment, which includes either Denon or Pioneer Midi Mixing Decks

Up to 4000w music system is provided, which is ample for majority of venues - This can be upgraded for larger venues (Using 2 x QSC 1000W Top Speakers and 2 x 1200w Sub Speakers, great clarity / crystal clear sound, and we never play too loud!)
Radio Mics available to be utilised on the day for speeches etc. (all included in the price)
Meet and Greet can be arranged
Music Requests welcome before and on the night - massive music library ready to play, no downloading on the night!
First Dance will be announced and usually we ask your guests to join in after 2 minutes of the song
Cutting of the cake announcements (If required)
Music Library to cater for all age groups (Specialist dance sets welcome, we can mix the tunes up for you!)
Optional Karaoke Available for an additional £50
Optional projector and screen hire to view your wedding pictures
Optional Lighting effects also available upon request
Contact us on 07803 417277 for a professional and entertaining night - Professional Wedding and Corporate DJ.
£10million Public Liability Insurance and all equipment is P.A.T. Tested for Safety - Certificates available upon request
Professional Wedding DJ Hire / Wedding Disco Hire throughout the Northwest including:
North Wales, Cumbria, Lancashire, Cheshire, Wirral, Merseyside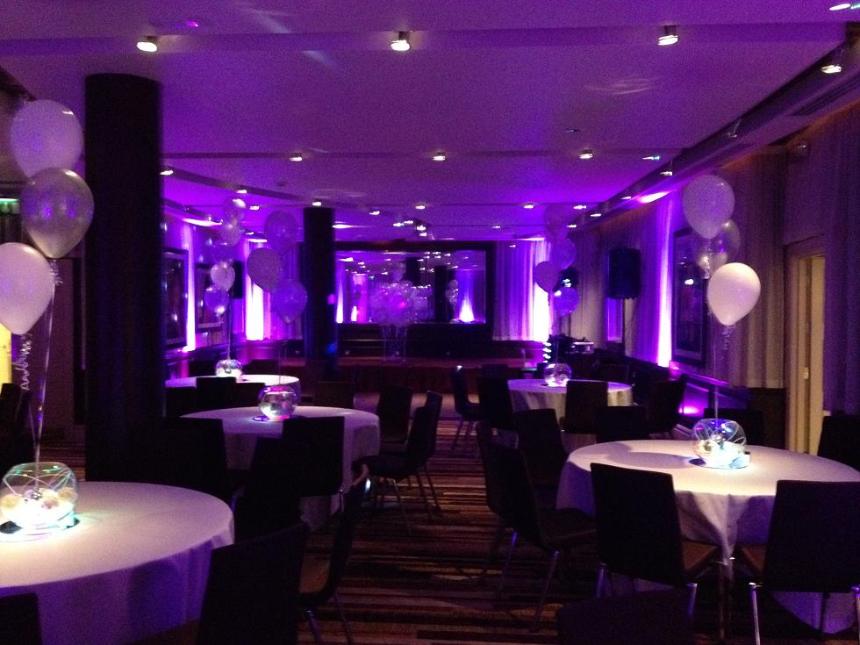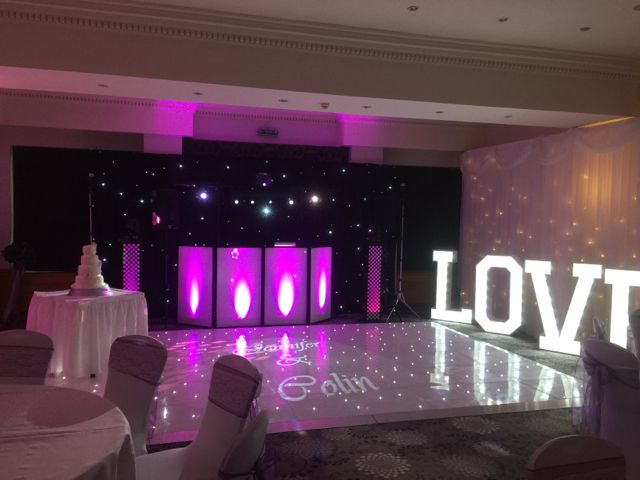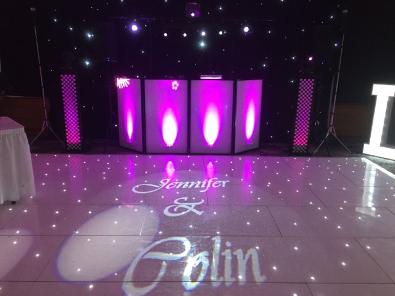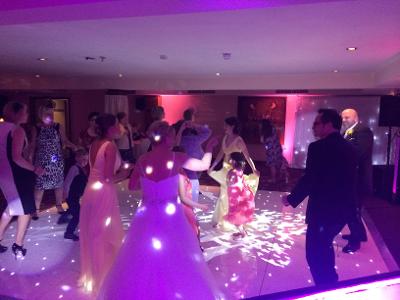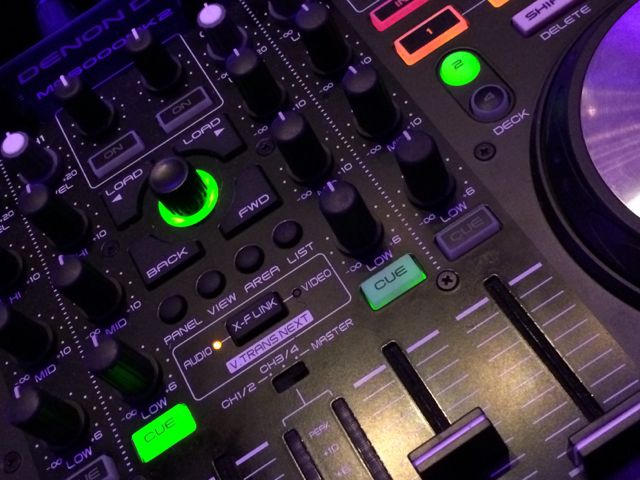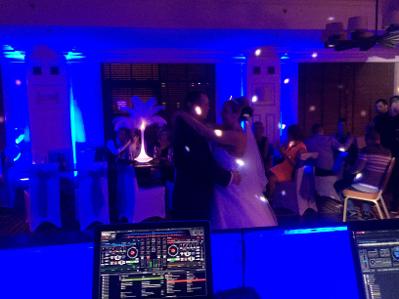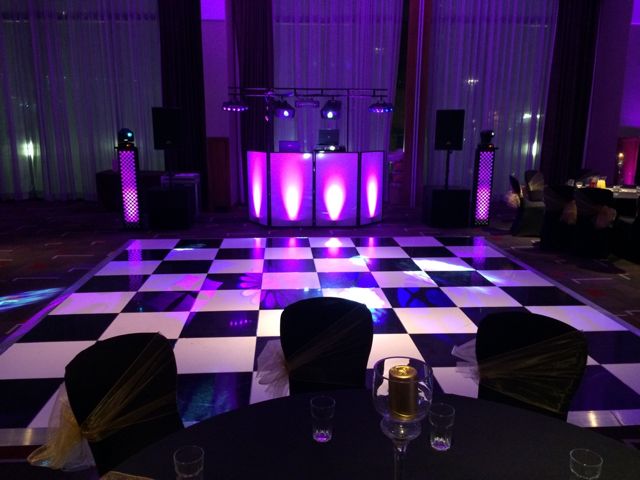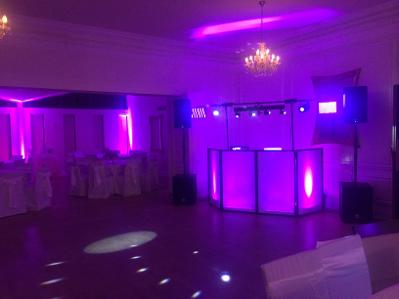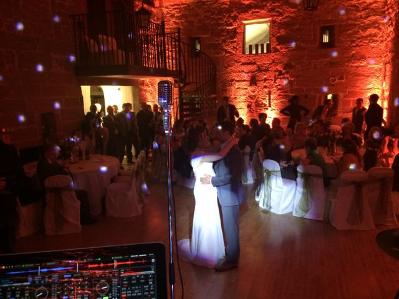 Tag line:
DJ for wedding, need a dj for my wedding, wedding dj, need to hire a wedding dj, disco for wedding, need a disco, hire a wedding dj, wedding dj prices, wedding disco proces, wedding music, wedding dj liverpool, wedding dj cheshire, wedding dj knutsford, wedding dj crewe, wedding dj wales, wedding dj wirral, wedding dj chester, Wedding Disco Liverpool, Wedding Disco Ormskirk, Wedding Disco Croxteth Hall, Weeding Disco The Grange, Wirral, Wedding Disco Craxton Wood Cheshire, Wedding Disco Raquet Club hotel Liverpool, Wedding Disco Marriot Hotel Liverpool. Wedding Disco Adelphi Hotel Liverpool, Wedding Disco Aintree Racecourse,Aintree Liverpool, Wedding Disco Radison Blu Liverpool, Wedding Disco Prices, Wedding Disco Hire, Mobile Disco Liverpool, Mobile Disco Crosby, Mobile Disco Maghull, Mobile Disco Ledsham, Wedding Disco Inglewood Manor, Wedding Disco Thornton Hall Wirral, Wedding Fair Disco Enterainment Liverpool Wedding Disco Liverpool, Wedding DJ AIntree Racecourse, Wedding DJ Chester. Need a Wedding Disco, Need a wedding DJ, Wedding disco hire wirral, wirral wedding disco's, dj for my wedding, wirral