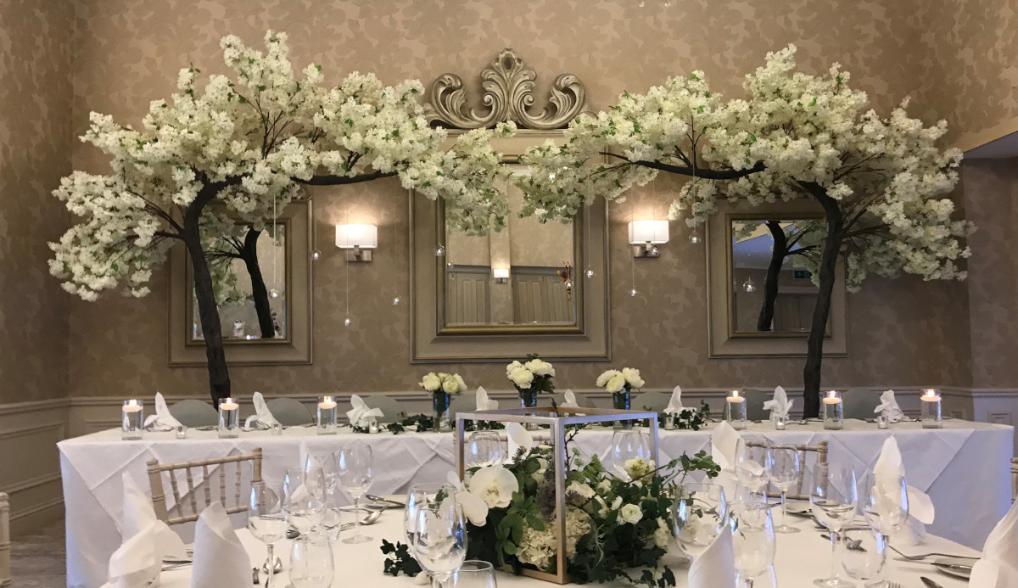 11ft High Canopy Tress
Our canopy tress can be fitted with any of our tree branch options, chose from Blossom, Trailing Wisteria, Olive Greenery or Autumn Colour.
Standing at an impressive 11ft (3.3m) tall and 8ft (2.4) wide each they are more than tall enough to sit over a top table or make the most impressive entrance to walk through.
We have outfitted our trees with a sturdy and heavy base to ensure stability whilst in use and this is topped of with grass up to the trunk of each tree.
Items can also be hung from our trees when in use as a backdrop, for example glass floating baubles with tea lights or fair lights.
Tress can be used as a single to make a statement which works particularly well over a table plan or cake table, or in pairs as a full canopy for ceremonies, wedding breakfasts or just about any other event you can imagine!
Our canopy trees are available for hire for events, in Cheshire, North Wales, Liverpool and Manchester.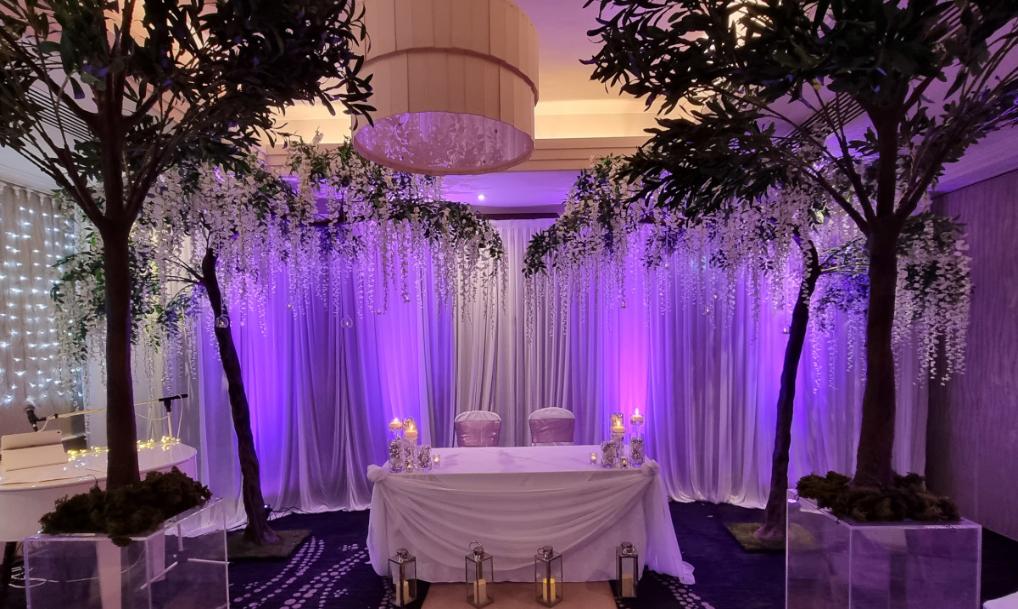 The perfect combination of green and white, our trailing wisteria canopy trees create a dreamy cover for top tables, ceremonies or even the ultimate cake table!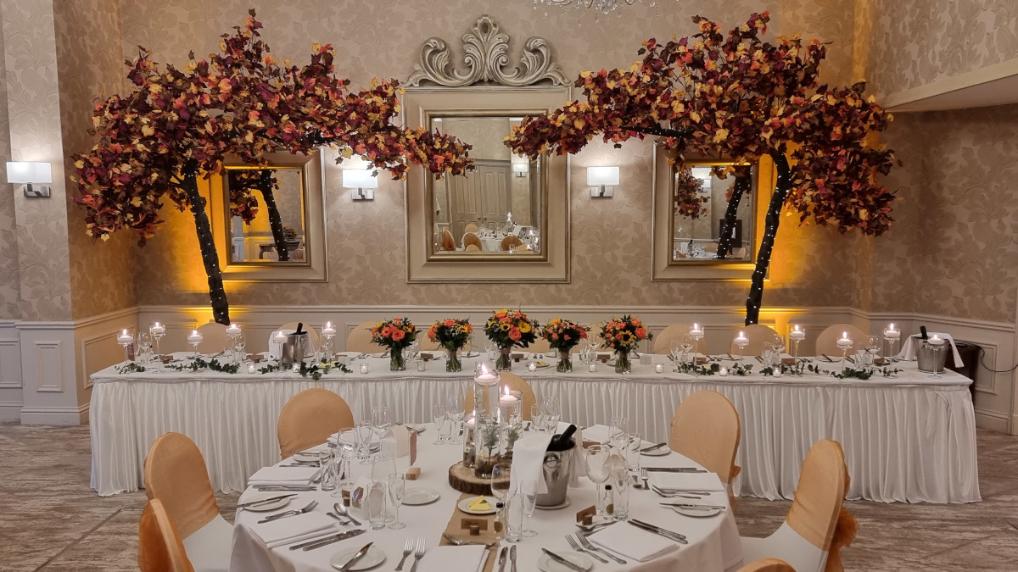 With our Autumn Branches attached our Canopy Trees perfectly set the scene for this autumnal wedding at Rowton Hall in Chester.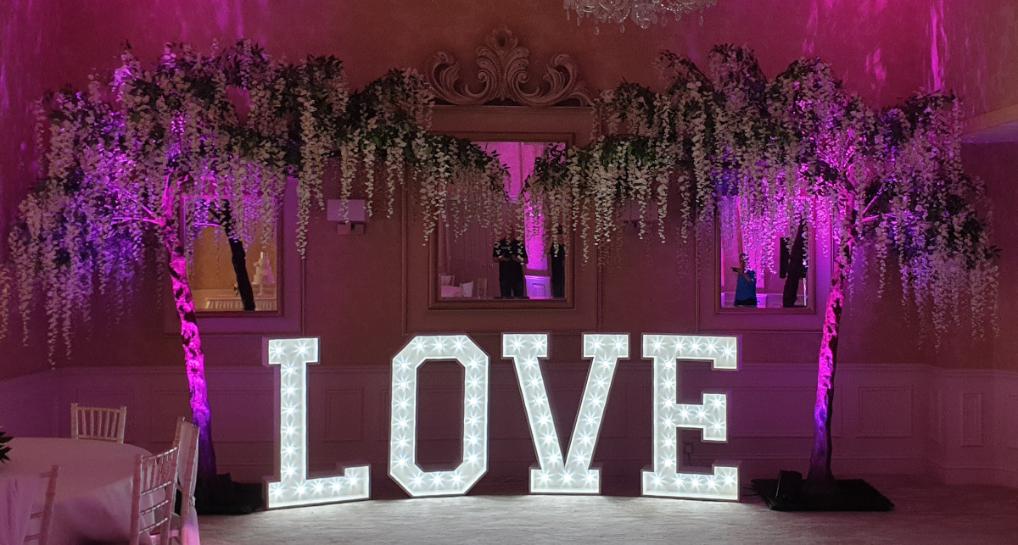 Proving our Canopy Tress are not just for ceremonies and wedding breakfasts, after the formalities are over the addition of some up lights to transform the colour of these trailing wisteria and additional letters lets your guests know its time to party!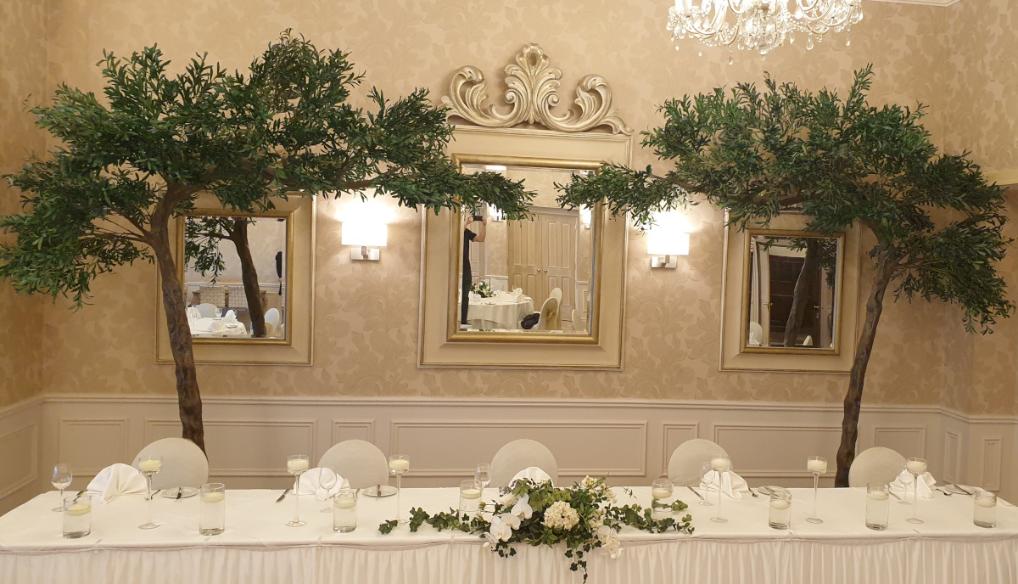 Evergreen Olive Canopy Tress paired with this stunning top table centre and candles create an elegant intimate wedding breakfast here in the Ball Room at Rowton Hall in Chester.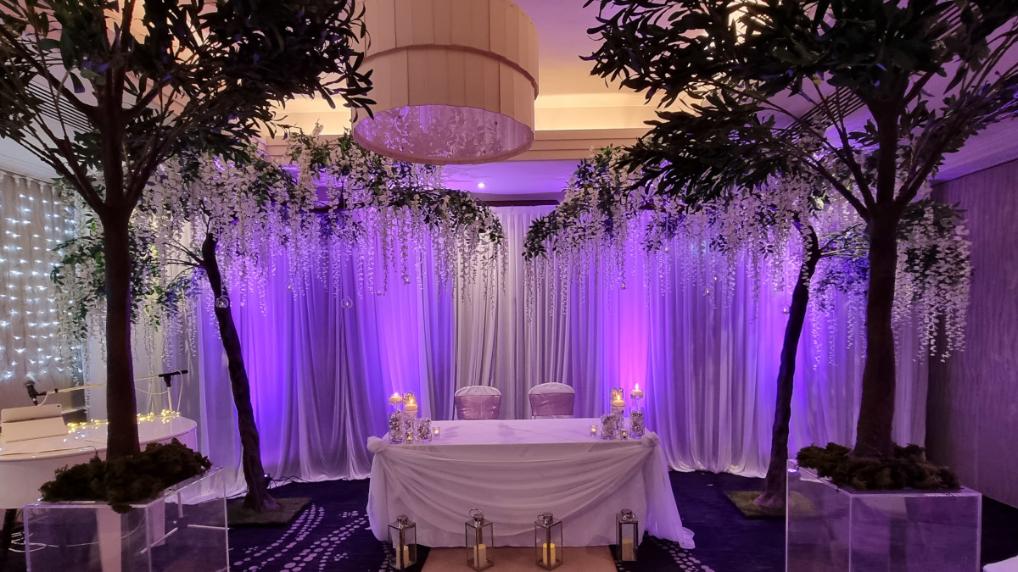 Wisteria canopy trees, drape and lightingcreating this amazing focus for the registrar table at Grosvenor Pulford in Chester.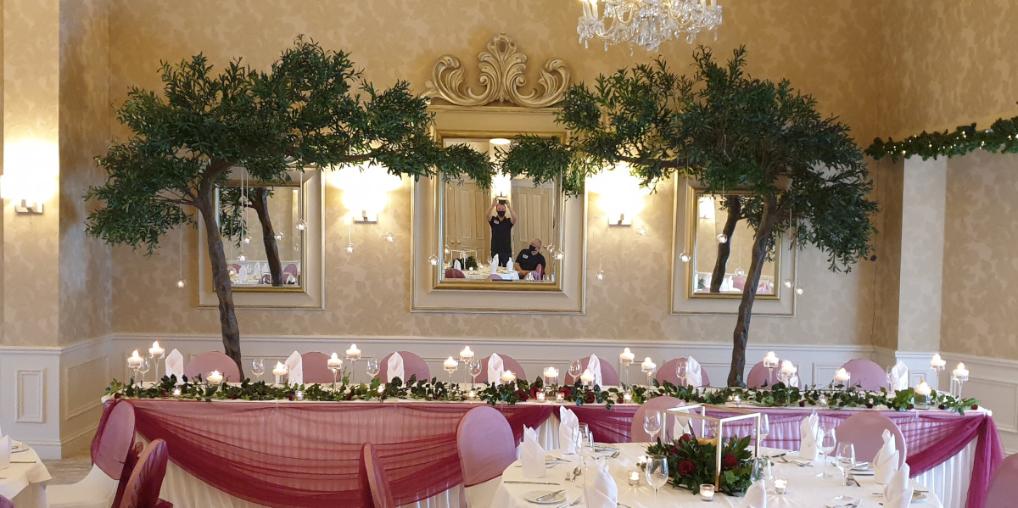 This Christmas Wedding setup in Cheshire takes our green leaved olive trees to the next level, with hanging glass baubles and tea light candles complementing the fresh holly and candle lit vases on the top table.