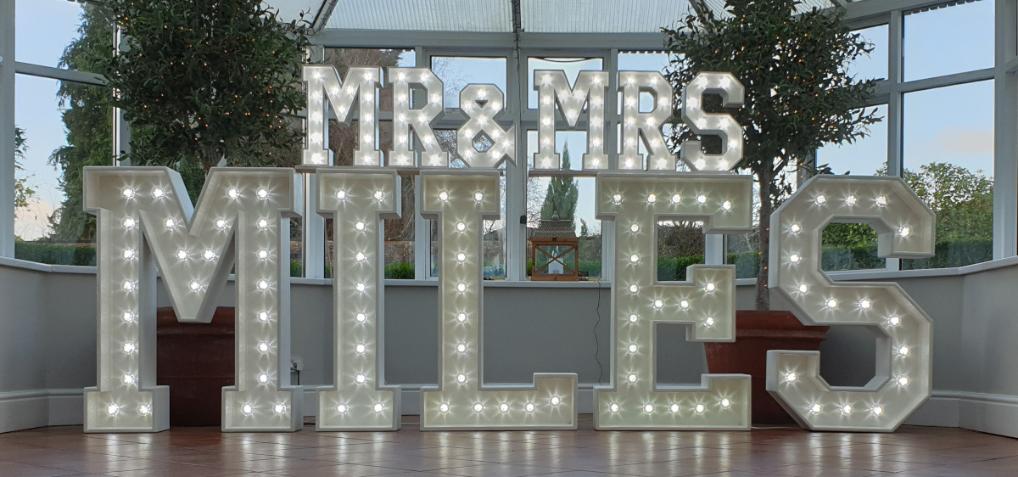 4ft LED Illuminate Stage Letters
Our 4ft letters are all manufactured by us in house at our Northwest workshop.
We only use low voltage LED Fairground lamps in our letters to ensure maximum safety.
We have more lamps in each of our letters than our competitors, well if you are going to say it in lights you may as well do it properly!
We use pure white lamps in our letters which always gives an amazing clean look and also ties in perfectly with our LED Dancefloors and Star Cloths.
Letters can be combined to form popular words such as LOVE, PARTY, DANCE, MR&MRS or used to spell out you initials joined with an ampersand or go the full hog and have your surname in 4ft high letters topped our 18" MR&MRS Topper!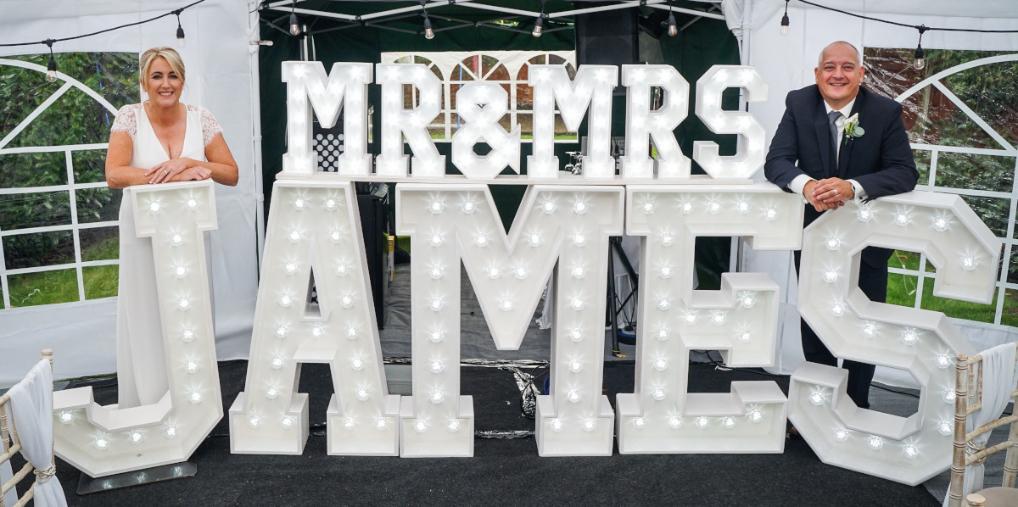 What a great photo backdrop for Mr & Mrs James who finally managed to get married in the intermate setting of their own garden during the crazy summer of 2021!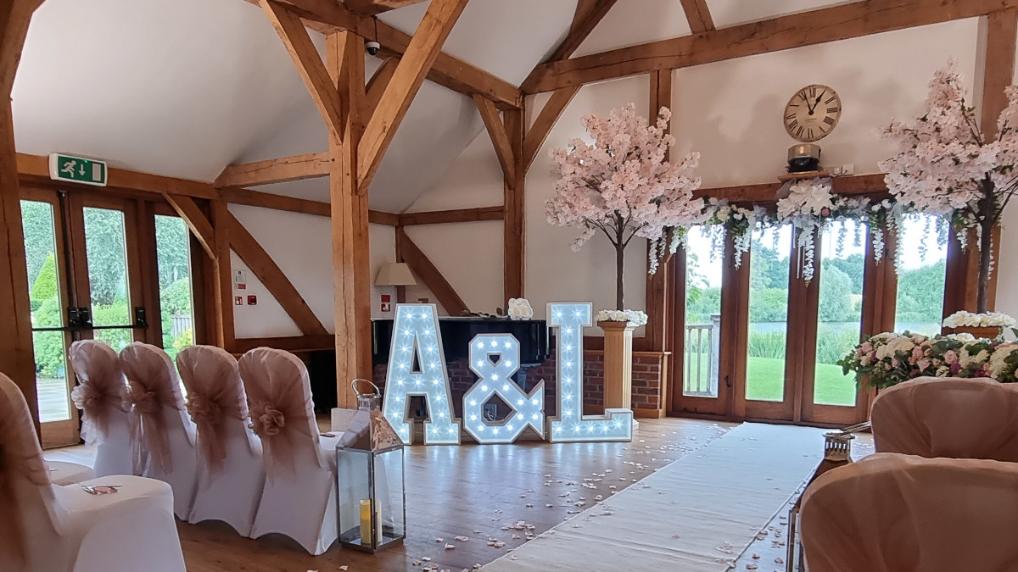 Stunning placement and venue for A&L who got married at Sandhole Oak Barn.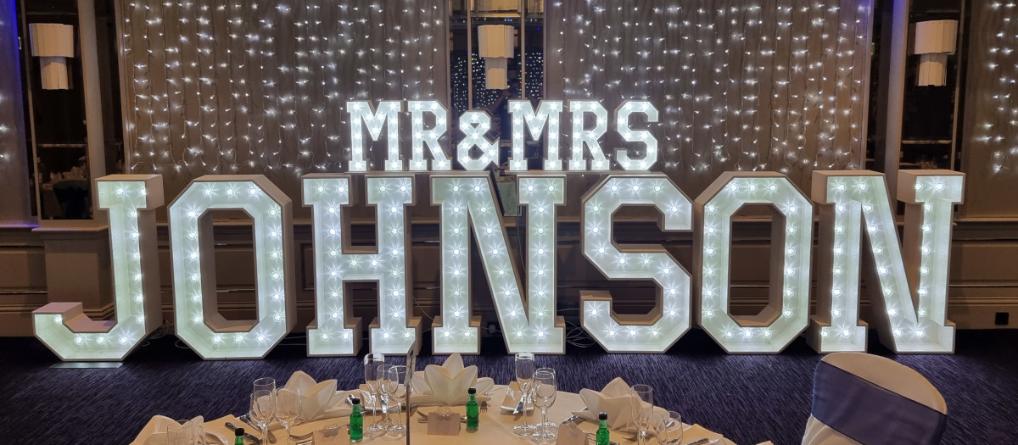 With the space the Grosvenor Suite at the Grosvenor Pulford Chester allows, this larger surname was a brilliant statement piece for the new Mr & Mrs Johnson!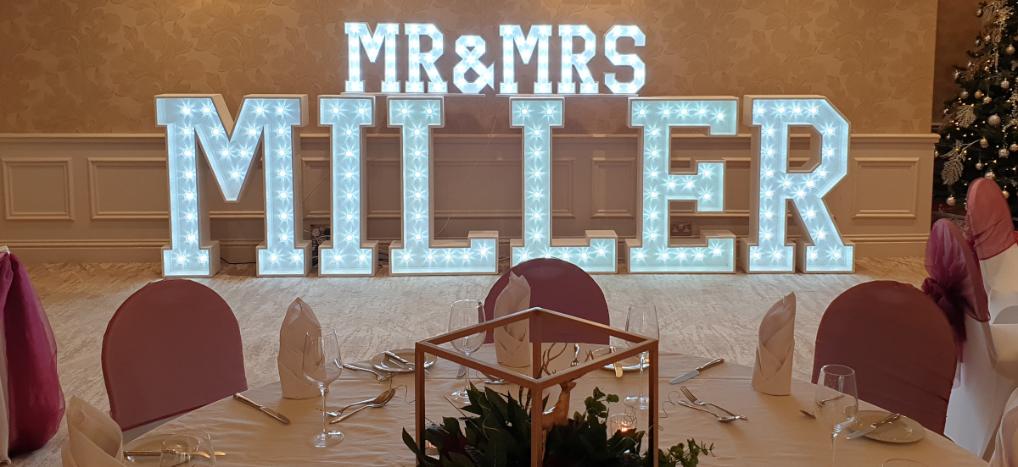 Stunning addition to this Christmas themed wedding at Rowton Hall in Chester, you can never have enough lights at Christmas.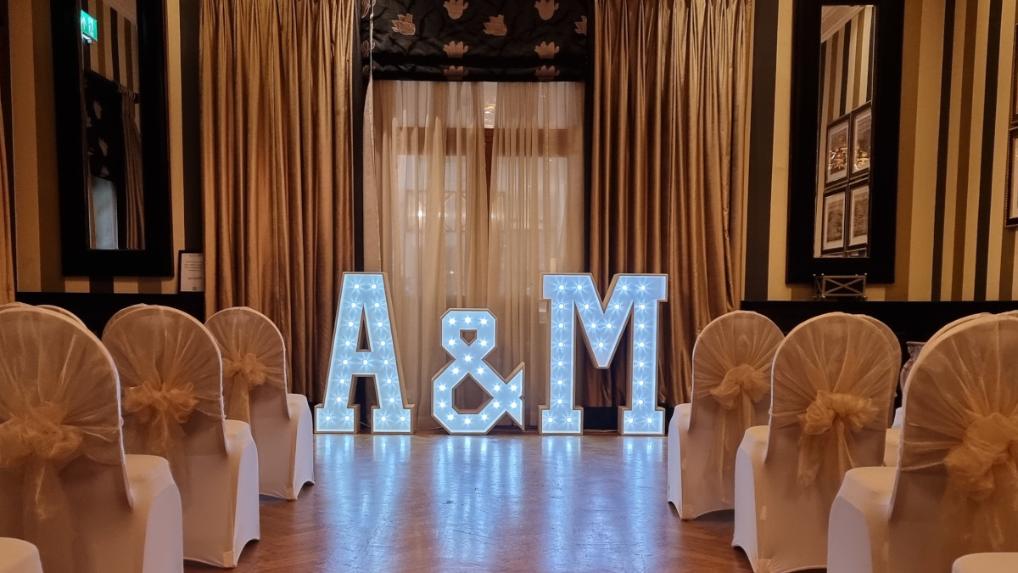 Initials make sense the whole day so can be used both pre and post ceremony.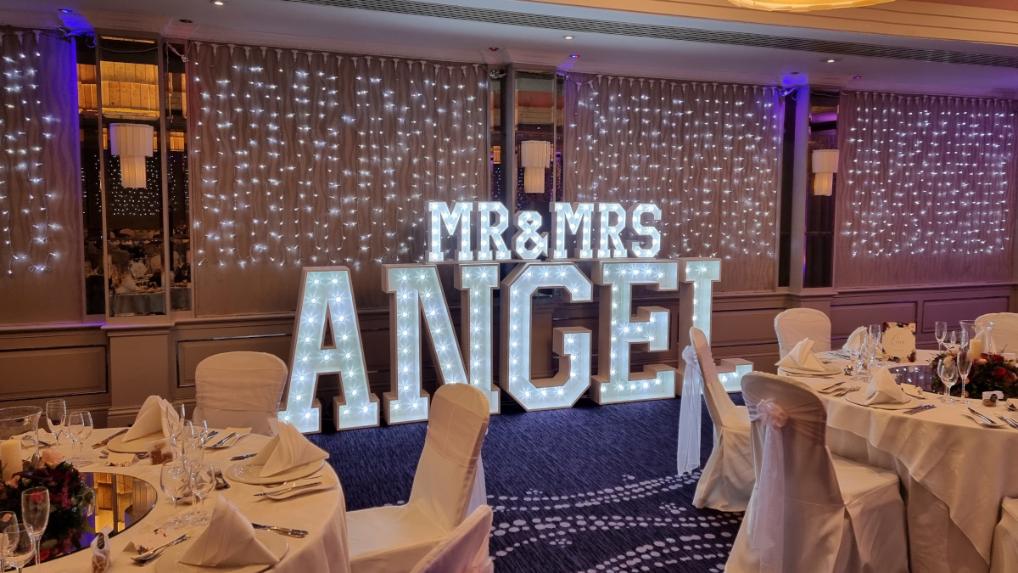 An amazing surname in lights for an amazing couple at Grosvenor Pulford in Cheshire.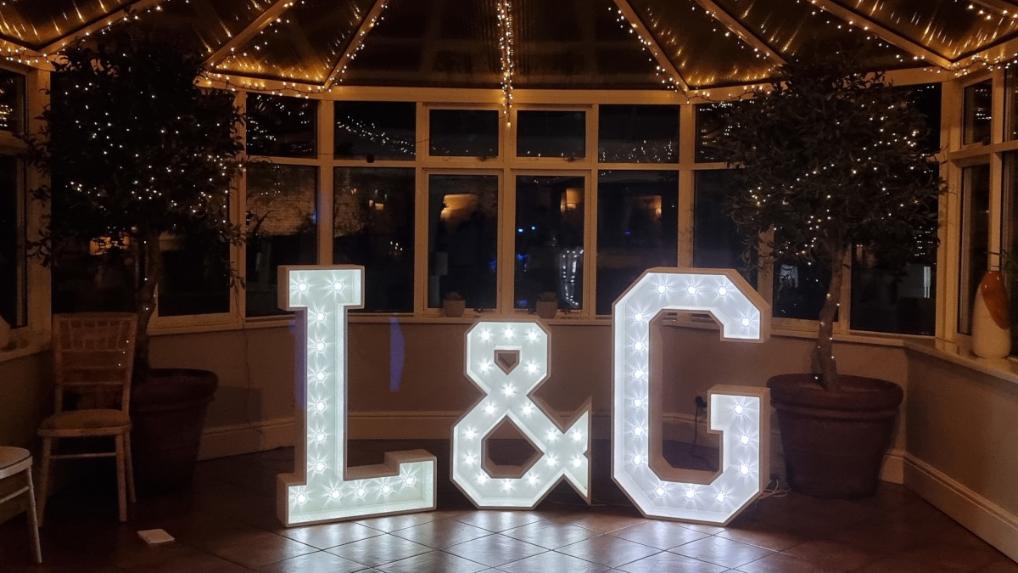 Letters look great at night time in this bay window of a conservatory.