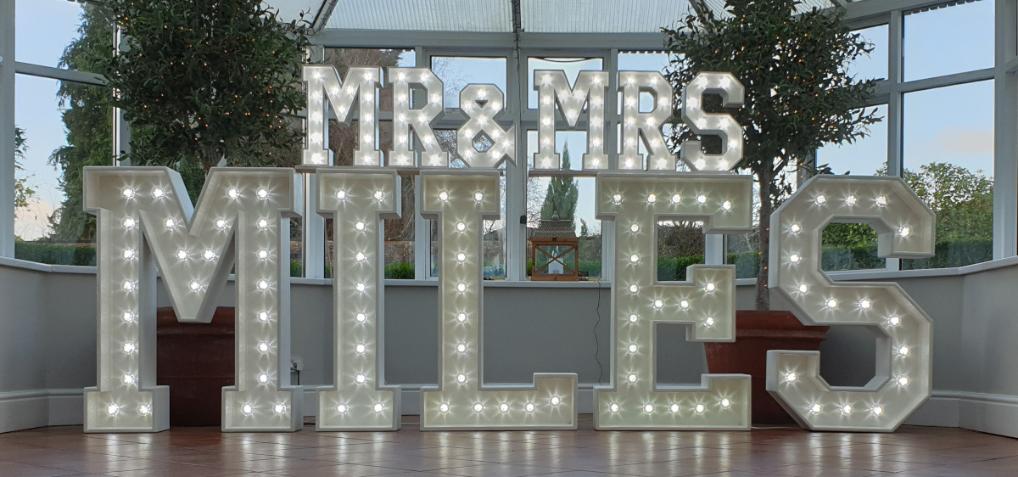 4ft High White LED Stage Letters
Our extensive range of LED lit letters can be used to spell out your surname in lights.
Add our Mr&Mrs, Mrs&Mrs or Mr&Mr Topper for the ultimate statement of your new names.
If you have a smaller space to fill we can provide your initials with an "&" to for your celebration.
Why not add, DANCE or PARTY for your evening reception to help get your guests in the party mood and what an amazing prop for all those photo and selfie opportunities!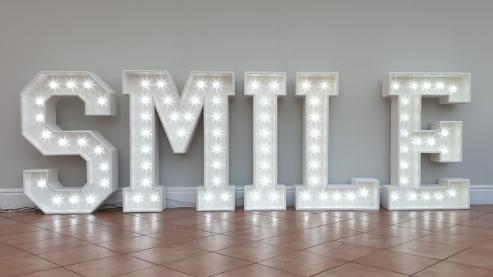 What ever it is you needs to say, our letters can help you make the statement you need.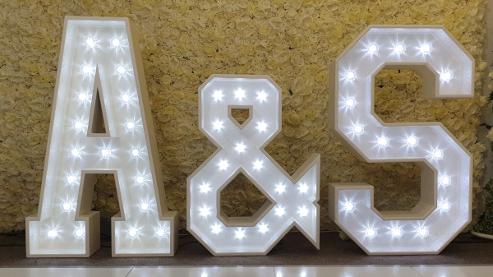 Choose your initials from our 4ft light up letter range and add a 3ft & to compliment.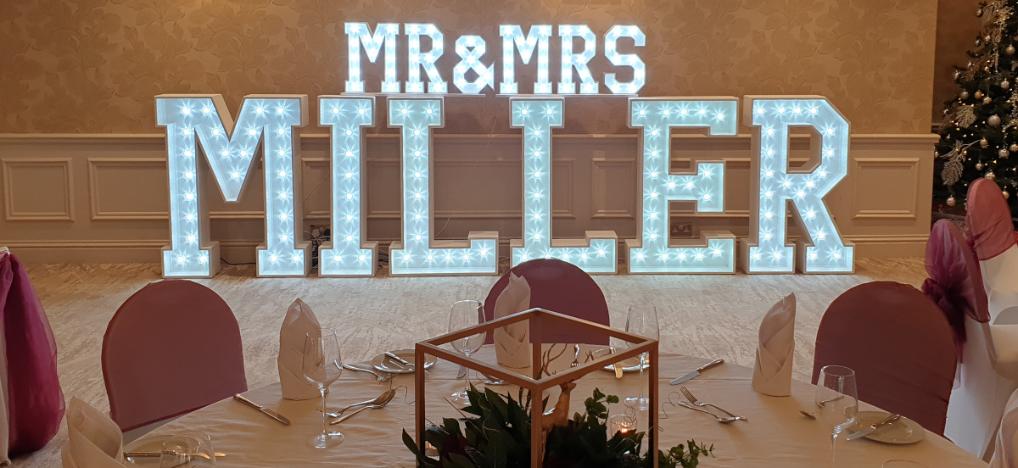 If you have a wall to fill or blank space in your venue, we can add a little sparkle with our 4ft LED stage letters setup in your new surname with out 18" Mr&Mrs Topper.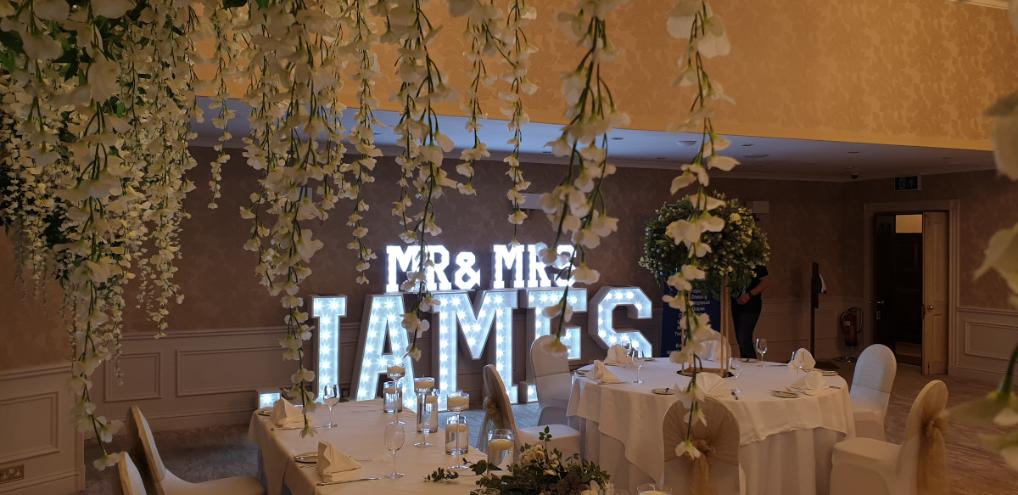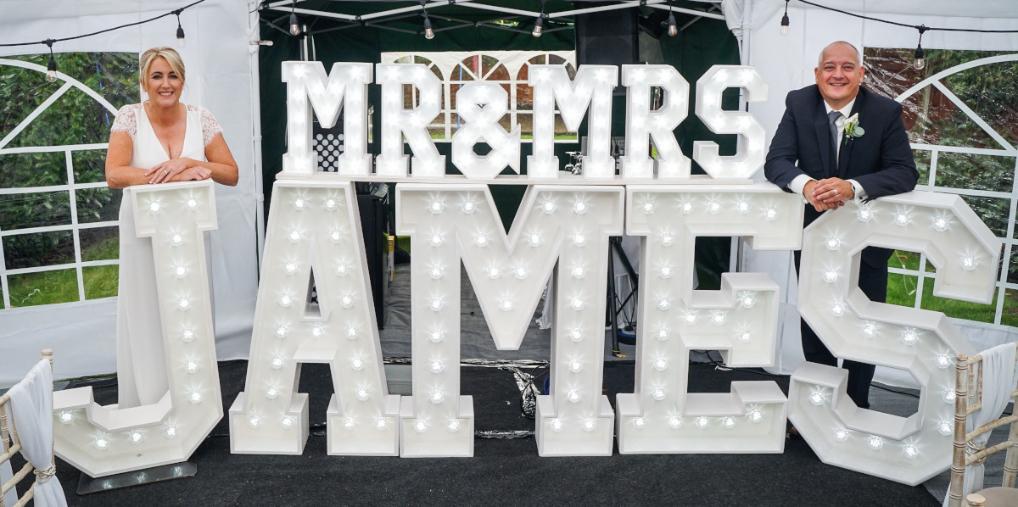 Looking out from the top table through our stunning Wisteria canopy trees this Mr & Mrs James enhances the already beautiful Ball Room at Rowton Hall in Cheshire.
Our happy couple here using their new surname in lights as a great photo opportunity, congratulations Mr & Mrs James!